There are probably a handful of people who actually know I'm going to Europe… (or for that matter, that I've been in Auckland for a bit.)
So here I am at Auckland Airport, with the plane sitting outside which means I don't get to use an airbridge (boo!)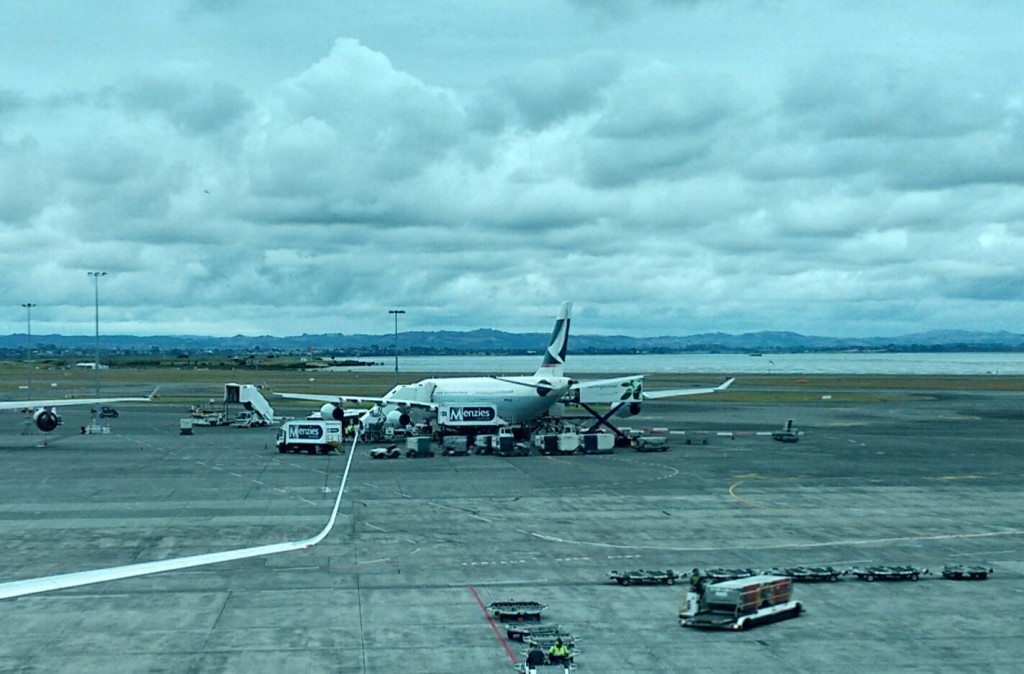 I'll be in Hong Kong via. CX198 in roughly 12 hours and then another 12 hours to a destination in Europe, adding to a combined +1 day difference from the date of departure (hence "Day -1".) Any guesses to where the destination is?
I'll be there for just over three weeks, going in roughly a semicircular sweeping travel path within Europe before returning with a brief 2 night stopover in Hong Kong.
This has also been probably the most last minute travel trip ever. Plane tickets purchased less than a week ago, and only the first week of accommodation reserved. But that adds to the excitement doesn't it?
I'll be going over travel plans as I go, so suggestions would also be nice to hear!
I'm going solo – and "Solo in Europe" just so happens to share the "SinE" acronym that people from Robogals would know. (No trademark was infringed right? :P)
Anyway, boarding is about to begin. Wi-Fi is everywhere so I should be able to catch up a little over the trip.
See you in Hong Kong (while transiting!)