Now that I have time messing around with things after my courses have finished (including returning to blogging), I found this interesting option for closed captioning in Windows 10: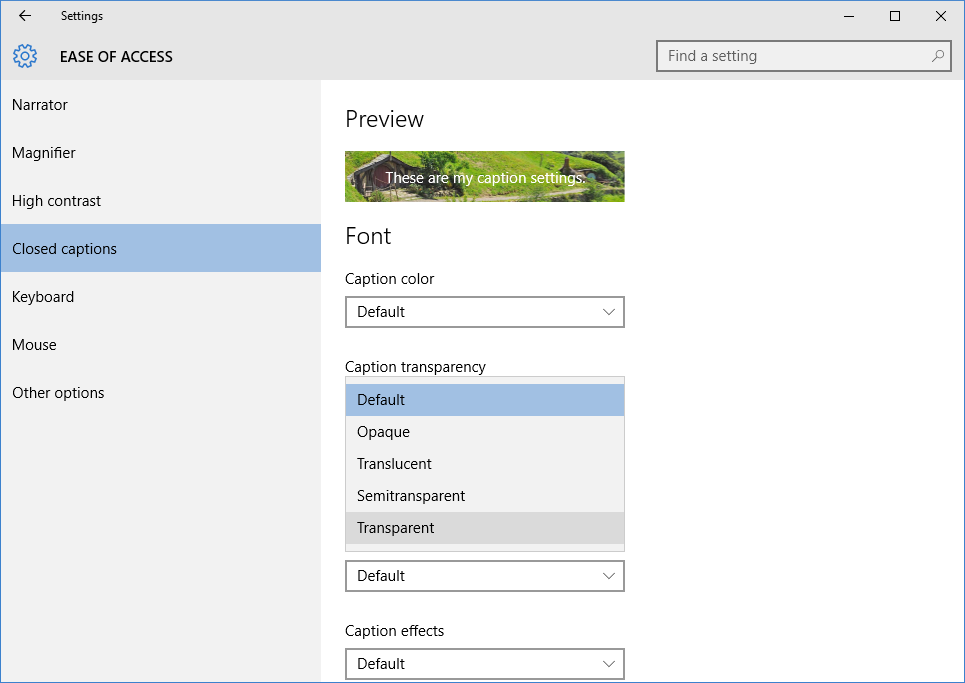 (How nice of Microsoft to include a shot our favourite Hobbit residence for the preview pane.)
You get to choose caption transparency as:
Default
Opaque
Translucent
Semitransparent
Transparent
I can't believe such a poorly designed set of options is available in a section titled "Ease of Access".
Let me point out the few problems I have with this:
I'm not sure how many people actually understand fully what the difference is between something being translucent and transparent. I used to be quite bad at this and got told off by my high school design teacher for confusing the two.
You can probably guess that the former is more opaque than the latter from the order in the drop down, and you'd be right. But it's not like they couldn't use sensible, easy-to-understand numbers… right? Oh wait.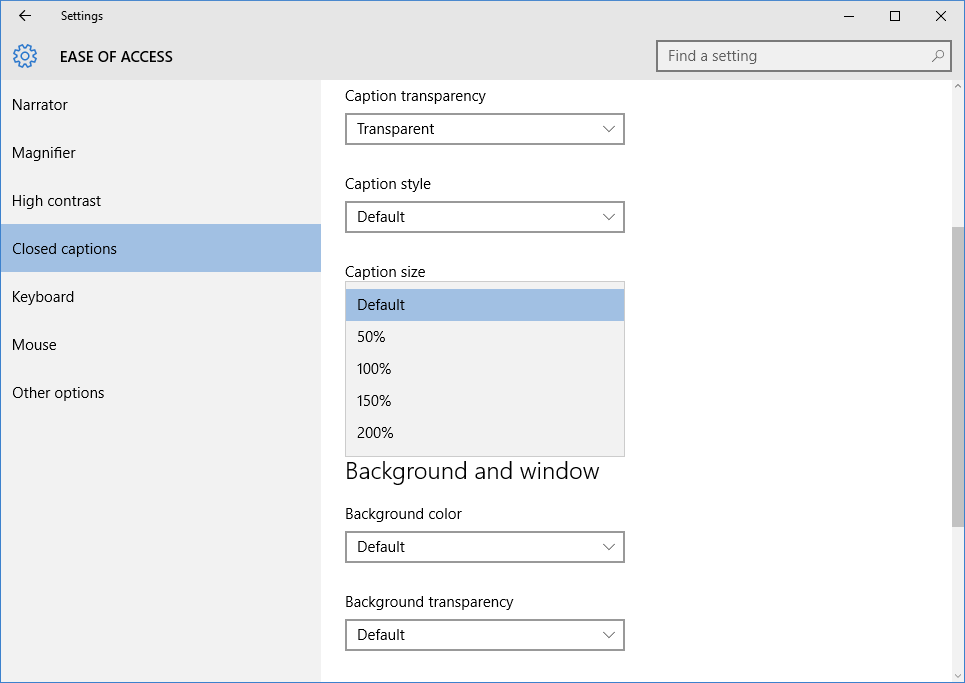 For consistency, they should have replaced them with "Semiregular", "Regular", "Enlarged" and "Big".
What's the "Default" value? Should captions not be opaque by default? Is the default caption size 200% because captions may be more useful when they're larger for vision impaired people? Who knows.
What's the difference between the "Translucent" and "Semitransparent" options? By its very definition, translucency is partial transparency, which one would associate with the word "semitransparent"! Even Google says so: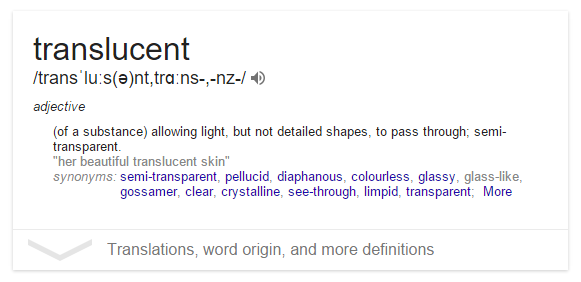 Here's the difference between the two options: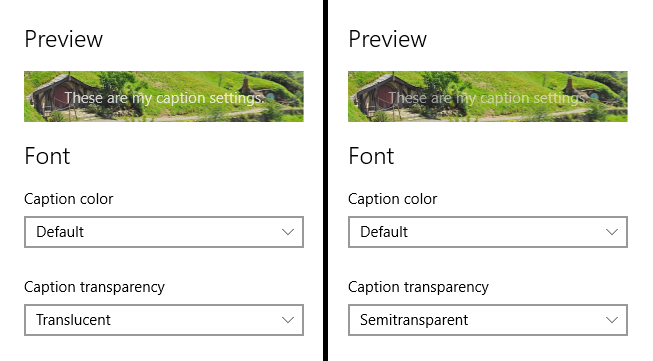 So "semitransparent" is more transparent than "translucent" but only because it has the word "transparent" in it. Ugh.
What purpose does "Transparent" serve? I seriously don't know, because it really does set it to make it completely invisible.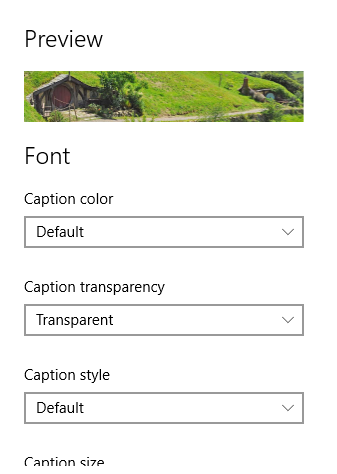 If someone needs to use closed captions, why on earth would they set it to "transparent"? And if they don't want it, they should be able to just turn it off from within whatever application they're using and not make a system-wide change! (And a practically useless one at that!)
Rant over.